1. Thank you to anyone who left me sweet comments or encouraging words to my previous post! I definitely needed it.
2. I am selling my Nintendo DS on eBay. Click the photo to see the listing.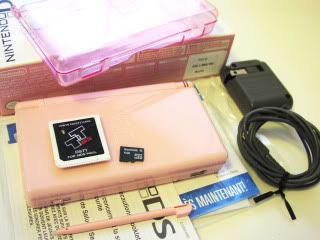 3. I finally sewed something new. I just took these pictures and since it is 9pm, the lighting is bad. New photos will be taken and it will be listed in my
my etsy store
tomorrow.
That is all for now. Back to watching Heroes ...