I've been feeling stressed and irritated lately. Today is better than yesterday though. I'm watching Serial Mom right now and I'm checking out out the Fall RTW shows online: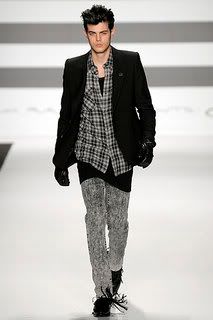 William Rast *drool*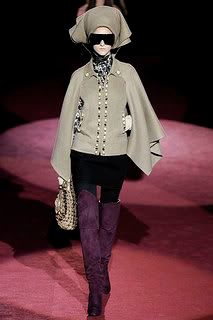 Marc Jacobs gray cape and those purple suede boots are amazing!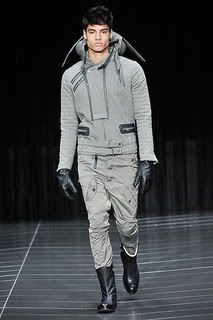 G. Star crazy space suit looking hoodie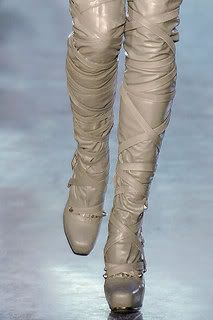 Rodarte thigh high boots are ridiculous and amazing.



Derek Lam hot gloves



Doo. Ri's models wore gray lipstick. Very "icy hypothermia."

And ... lastly, here's a picture of my nails. It's "On the Prowl" nail polish from the Hello Kitty/MAC collection (: