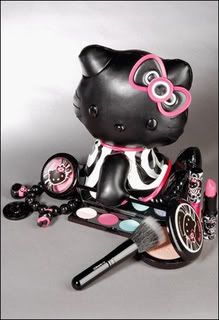 Okay so my bf is perfect and got me Hello Kitty MAC makeup for my birthday. He got me a little compact of four eyeshadows (the Lucky Tom set) and the little HK doll and some blush and pressed powder (which both totally do not match my skin but I still think it's the best gift ever).
He also got me the "Baker's Delight" apron from Anthropologie which is perfect because I've always loved their aprons and it's totes adorbz.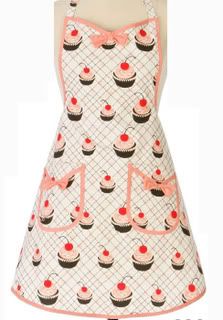 I have been searching eBay trying to find the best deal on the sold out HK for MAC brush holder and set of 3 brushes but I really shouldn't spend money. I think I'm going to have to return my Karl Lagerfeld silk jacket that I got from Bluefly.
I always enter their contests hoping I'll win a "$5000 guilt free shopping spree" but to no avail.
Surprise.
Oh, ironically I made cupcakes tonight but did not wear my apron.
Other Hello Kitty Stuff I Love:

Hello Kitty Fire Extinguishers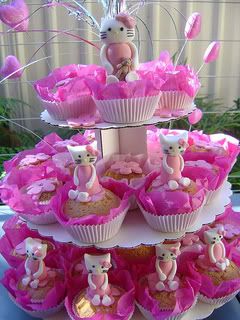 Hello Kitty Cupcakes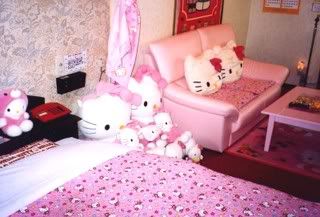 Hello Kitty Love Hotels

and ...

anything TokiDoki for Hello Kitty!
K. I'm done.