Happy Fat Tuesday! I'm not doing anything for Mardi Gras unfortch, but if you are celebrating, I hope you have a wonderful time!
In an effort to post a "relevant" and "current" blog post I decided to skim the news headlines. Naturally, I got bored reading about politics so I checked out the entertainment happenings.
A few completely useless headlines: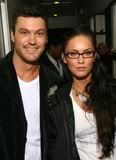 Megan Fox and Brian Austin Green Call off Engagement

Honestly? I didn't know Megan Fox even knew who Brian Austin Green was. "In some countries, he's old enough to be her father."




Tchaikovsky Saved by Cough Drops

"Our famous Sela-Cough lozenges have been keeping the 'cough' out of Tchaikovsky at Birmingham's world-renowned Symphony Hall since 1993."

Hilarious.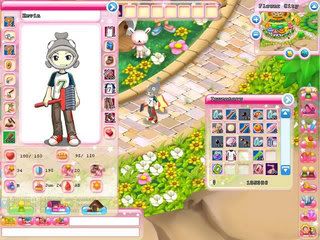 HKO is 4th Most Anticipated MMO, Wins Recognition From HKICT
Yeah, I also wondered about all those acronyms.
HKO=Hello Kitty Online.
MMO=Massively Multiplayer Online game (
click for wikipedia explanation
).
HKICT=Hong Kong Information and Communication Technology


Drinks Americas Announces Brewery Selection for Kid Rock Beer
In a September 2008 press release, the Company announced that Drinks Americas and Kid Rock would work together to develop and bring to market a product targeted to beer drinkers who appreciate value with an easy-to-drink, traditional, good-tasting American manufactured beer.

I'm sorry but that is just disgusting.


Lately--perhaps due to the anti-depressant I'm on actually working?--I have been on a creative spree, sewing, painting, sketching like crazy. Here is the last little painting I did: