I've been stressed out today, trying to sell stuff on eBay so I can clean out my closet. Thinking of things to sell on eBay I looked for my Zelda for DS game and found the case but when I opened it it was empty! ): I self-medicated/retail therapy'd at the MAC counter today (: I told one of my friends today that the only thing that could be better than Hello Kitty for MAC is if Michael Jackson was the face of Hello Kitty for MAC. Haha! I would die of joy.
I finally decided I must return the amazing
Karl Lagerfeld jacket
that I bought last month. It was a stupid purchase (so were the
Elie Tahari boots
I bought at the same time but I'm keeping those because I'm sorry but I can't turn down a 84% off retail deal (I bought them for $100 during a shoe sale bluefly had). I wore them today actually. I have some black Kenneth Cole riding boots that lace up the front and zip up on the inside but I figured I also needed a pair of tall black boots that zip up the back.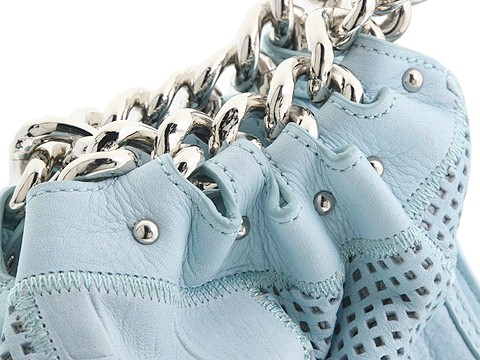 I went to Macy's today (ashamedly) and I saw a really cute bag. It's made by B. Makowsky which I just googled and I found out he (Bruce???) is married to Kathy Van Zeeland! I realize that no one else in the world probably cares. And anyone who does care already knew this fact, but I was kinda like wtf? about it.
Well photobucket is down for maintenance right now which is putting a halt on my eBaying activities and a damper on my mood so I'm going to go to bed. Gut nacht!